We are big fans of the wroc_love.rb, not only because the first edition fell together with the founding of this very company. It is a nice, very affordable conference with a very well-picked, software-focused program. Because Wrocław is so close to Berlin, we did run a bus to the conference and back again. Around 30 Berlin Rubyists took us on the offer and we really enjoyed the trip.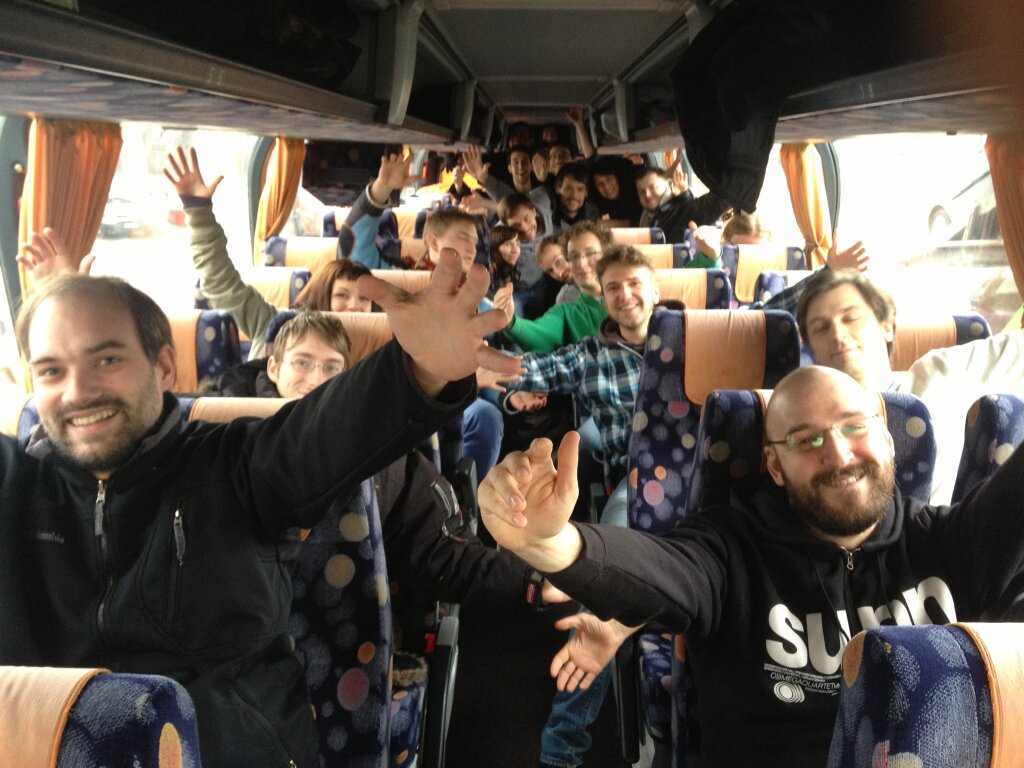 So, without further ado: There will also be a Bus in 2014 and you can be on it!
A ticket costs 75 Euro back and forth, which is cost-covering for us if the bus is full. We will leave Berlin on friday morning and will drive back on sunday evening (sorry, no party). The exact times are still to be decided.
Tickets can be bought here, once the ticket sales for wroc_love.rb are open. If you cannot pay by credit card for whatever reason, please send us a mail.